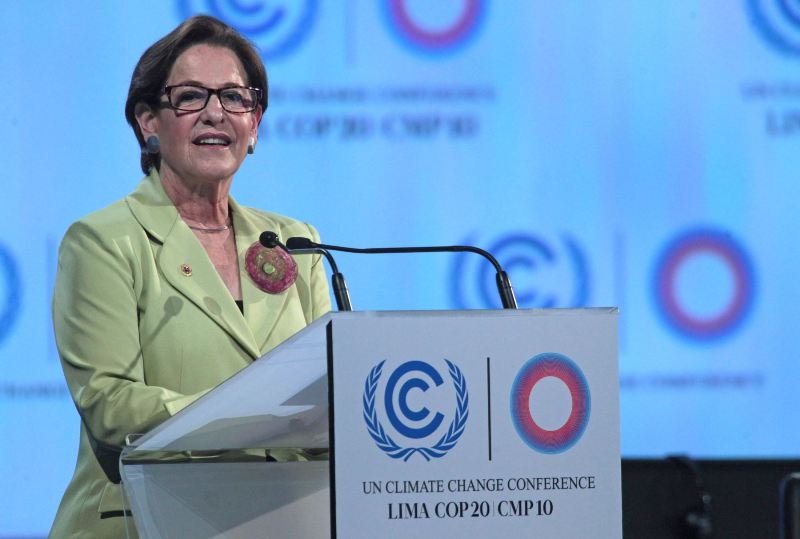 Susana Villaran is a Peruvian politician and former mayor of Lima, the first female mayor of the Peruvian capital.
See the latest news about Susana Villaran.
Villaran is a member of the Social Strength political party (Decentralista Fuerza Social), formerly known as the Party for Social Democracy (Partido de Democracia Social or PSD). In 2006, Villaran ran an unsuccessful presidential campaign backed by an alliance between the Social Strength and Peruvian Humanist parties.
Villaran studied sociology at the Pontifical Catholic University of Chile in Santiago. Her key issues are human rights, security and gender equality. She started her career as a high school teacher at Sagrado Corazon Chalet in Chorrillos, Lima, and worked in various capacities in education throughout the 1970s.
In 1981, Villaran cofounded the Vaso de Leche nutrition program in Lima under the Alfonso Barrantes administration, which provided milk to vulnerable children in the city. Throughout the 1980s and 1990s she worked as a consultant and on committees advocating for women and children.
From 2002 to 2005, Villaran represented Peru at the Organization of American States as a member of the Inter-American Commission on Human Rights, focusing on women's and children's issues. She also headed the Peruvian Ministry of Women and Social Development. Later Villaran began to focus on security issues, working on a commission for the modernization of the Peruvian police department and public safety committees. In 2002, she was appointed a police ombudsman in the interior ministry.
In 2005, Villaran became president of the Party for Social Democracy and ran for President in 2006, garnering less than 1 percent of the vote. She continued human rights work at the United Nations.
In 2011, Villaran was elected mayor of Lima, beating Lourdes Flores of the National Unity Party. Villaran pledged to improve city security, public transportation and children's safety.
Villaran started by organizing a "chatarreo," a scrap program which compensated private bus owners to turn in over 4,000 vehicles which were older than 20 years. They were replaced with 500 large, modern buses that emit 50 times less carbon gases and carry more passengers. She also reorganized bus routes throughout the city's thoroughfares. The removals and reorganization caused large protests by transport operators, but the changes went forward.
In October 2012, Villaran experienced her first scandal. She had planned to evacuate the infamous La Parada sector, a wholesale food market in the impoverished La Victoria district. Since 1968, virtually all vendors were unregistered and the market was crowded, chaotic, unsanitary and controlled by gangs. Since the 1980s, various administrations planned to transfer the informal market to a different development, Santa Anita, so they could improve sanitation and document the vendors.
However, the city's evacuation of La Parada was disorganized and poorly planned. Criminal interests in La Parada organized a riot that repelled police for two days. A video was publicized showing vandals beating a policeman who had fallen from his horse. Four rioters were killed by the time authorities restored order. By 2013, over 80 percent of La Parada vendors were successfully transferred to Santa Anita.
In 2012, a mayoral recall movement collected 400,000 signatures to legally require a public referendum on her mayoral term. Villaran defeated the referendum.
In 2014, Villaran was defeated in her re-election campaign by former mayor, Luis Castañeda.