Lima, Peru — Some unusual weather this week in Cusco, one of the most popular tourist cities in Peru, had travelers and locals doing a double take.
On May 8, Cusco residents walked out to find a white blanket of snow covering streets and trees after a storm dumped rain, sleet and snow for 10 hours across 13 of Peru's provinces.
While the precipitation has slowed, temperatures remain low in and around Cusco, with the Peruvian National Meteorology and Hydrology Service (Senamhi) reporting that there will be a drop in nighttime temperatures of up to -12°C through Friday, May 12.
The rains and snow affected agriculture, livestock and transportation, and caused schools to suspend classes. Flights were also delayed at the Alejandro Velasco Astete International Airport.
This natural phenomenon intensified in areas that are above 3,900 meters above sea level, such as the Cusco-Quillabamba and Humbivilcas-Espinar highways, where vehicles were stranded.
The former executive president of Senamhi, Patricio Valderrama, explained to RPP that snowfall is not common in this area, however, there was a similar meteorological event in 1997.
How does the strange weather affect tourism near Cusco?
If you're traveling in Cusco, be aware that in the case of snow, flights will most likely be delayed or canceled as they were on May 8.
Some nearby tourist destinations, including the Mountain of Seven Colors and routes to travel on the Inca Trail, may be closed, as they were this week. (They've since been restored).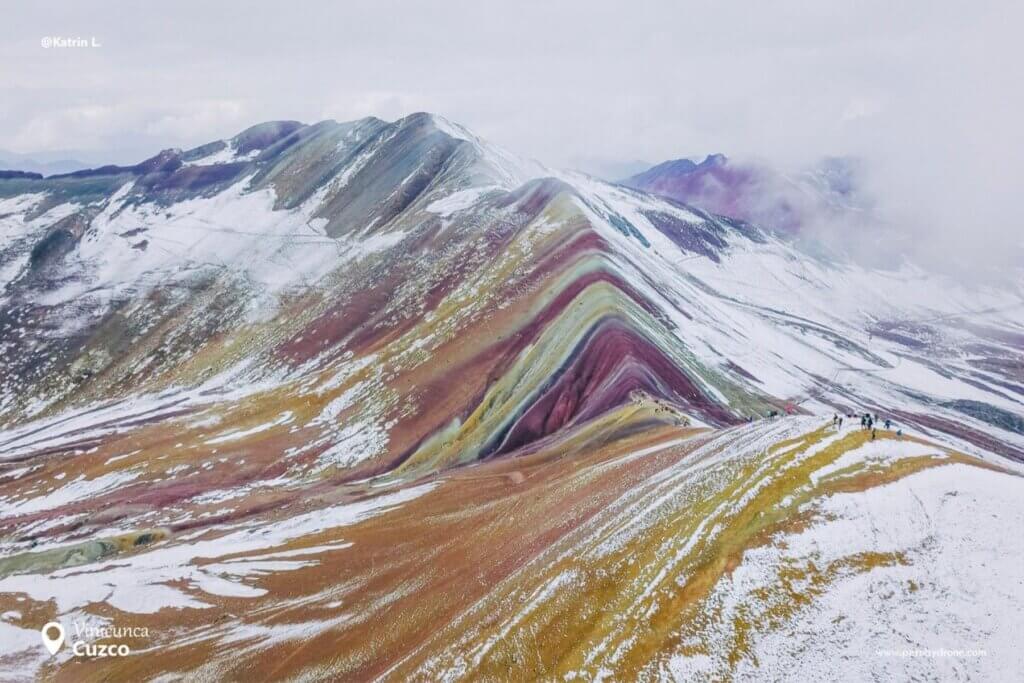 "The Inca Trail that goes from Ollantaytambo to the Machu Picchu citadel was affected," Fernando Santoyo, Economic Director for Cusco's Chamber of Commerce, told RPP on May 9. "There is an area called Warmiwañuska that is above 4,000 meters where there has been snow and tourist tours have been suspended. However, today they are already being restored." s
Machu Picchu did not receive any snow, however, the World Wonder was covered with dense fog while the storm ran through Cusco. Something to keep in mind if you're traveling and have the option of picking a date to visit the site.