Medellin, Colombia, the 'City of Eternal Spring,' hosted ColombiaModa, a three-day fashion event that concluded Thursday and involved exhibitions, catwalks and conferences. Among the hundreds Latin American exhibitors in attendance, Peruvian designers were nestled among them showing off their wares.
Peru Reports spoke to some of the designers present and it was evident that Peruvians take advantage of their native country's wealth of biodiversity and production when creating their garments.
Jorge Villalobos, the owner of swimwear brand AguaClara, explained that Colombia has strong competition for swimwear in Colombia. "It's practically got summer all year round," he laughed. Despite this, he feels that his designs have an edge.
"We come with a different concept, a different design," he explained. "Different because we have an image we call 'exotically sophisticated," and we come with an amazonic-andina inspiration, which we haven't seen in the Colombian market. Not in Colombia, not in Mexico, not anywhere."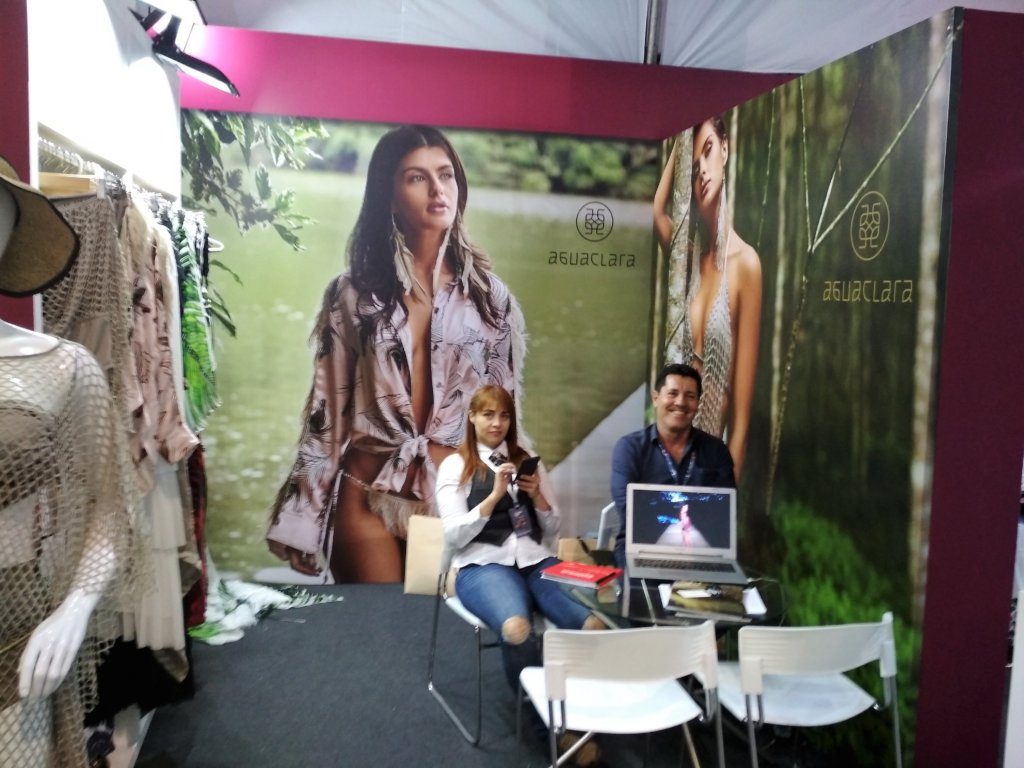 Indeed, the bikinis and one-pieces on display exhibit bold patterns clearly inspired by nature or by traditional Peruvian costume, with a variety of colour schemes and shapes, all with nature as a backdrop.
We also spoke to Rebecca Cunha de Romero, the owner of Kukuli, a family company that creates baby clothes from 100 percent Peruvian Pima cotton. She said she sees Kukuli as a different breed in the fashion game because the company is involved in all stages of the design and creation.
"We dye, we weave, we cut, we border, we create, we control 100 percent of the production," she explained. "We have 22 shops in Peru, and three years ago we started to export, not only the brand, but also our service, principally in Peruvian cotton, which is something that makes us very strong."
Peruvian Pima cotton is a luxury cotton prized for its length, exceptional durability, softness and lustre. This also makes it perfect for children's clothes, explained Cunha.
"Pima cotton is hypoallergenic, it's very thin, and super-absorbent," she told us. "It's different from the Pima cotton from the US, the threads are much longer. It means that the baby doesn't have an allergic reaction, and they don't sweat and get damp. It's 100% natural."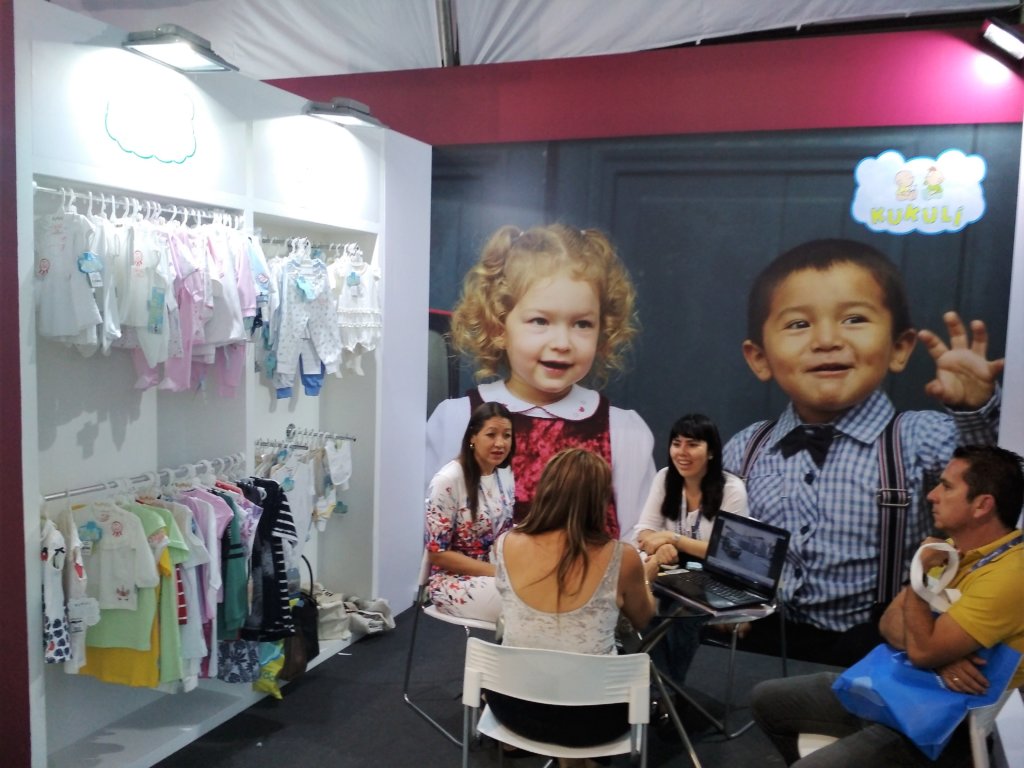 The two designers, along with the other Peruvians attending ColombiaModa, are sponsored by PromPeru, a governmental group linked that aims to promote tourism and exportation. The group created Peru.Travel, which holds a wealth of information for tourists aiming to make the most of the Andean country, as well as export service-provider SIICEX.
"The main objective is to get more clients, because Colombia is a pais amigo (friend country), apart from everything we have free tariffs," said Cunha. "The truth is that there aren't a lot of obstacles for international commercialisation, and they make it easy, we're close, and we like each other a lot, Peru and Colombia."
PromPeru invites companies like Kukuli and AguaClara to attend these international festivals to promote exportation of Peru's products. This is the third time that the two companies have attended ColombiaModa, and both expressed a desire to come again.
"We've worked for some years with PromPeru, they support us to come to festivals and catwalks and other things like that," Villalobos explained. "They've taken us to international festivals, franchising festivals, and various other events. They pay a good part of the cost."
ColombiaModa hosts a variety of countries from the continent in a bid to develop Latin America's fashion scene, and is created thanks to Inexmoda, the Institute for Exportation and Fashion. This year 600 brands exhibited their creations in the 5,000-metre squared area of Plaza Mayor, and 13,000 purchasers from Colombia and further afield are expected to be in attendance.