This Thursday, Lima will present a football-themed gastronomic festival in the Pasaje Santa Rosa in the historical center of the capital, report news agency Andina. The festival, called 'Flavours of the World,' will offer traditional food and drink from all 32 countries that have qualified for the FIFA World Cup in Russia, which begins June 14.
This is the first time the Peru national team has qualified after its last appearance 36 years ago.
Beginning Thursday at 10 a.m., countries such as Germany, Mexico, Brazil, Argentina and Russia, amongst others, will have their staple cuisines on display like German sausages, feijoada, and guacamole.
There will also be traditional dancing, with Brazil showing off its capoeira fight-dance, and Saudia Arabian's folkloric ardah dancing. Russian dancers will also celebrate the occasion with examples of their traditional music and dance.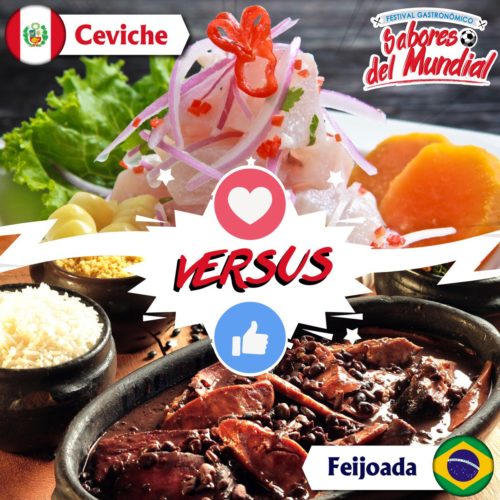 Peru, internationally renowned for its cuisine, will be presenting classics such as ceviche, lomo salteado, (sauteed pork loin) arroz con pato (rice with duck) and escabeche de pollo (pickled chicken).
Arroz con leche (rice pudding) and mazamorra morada (purple corn and fruit dessert) will also be available as dessert options for those with a sweet tooth.
This gastronomic feast will encourage the culinary, artistic and cultural expression of the wide variety of countries that form part of the World Cup.
Spanish-speaking news source ExitosasNoticias also reports that the celebration will help the Lima community to maintain their passion and encouragement for Peru's selection, which is on a roll having not lost a match of any kind since 2016.