A Japanese university research team has discovered 24 new geoglyphs near the Nazca Lines archaeological site in Ica.
The team from Yamagata university used a 3-D scanner to find the images, most of which were llamas. The new discoveries, believed to have been made between 200 B.C. and 400 B.C., are believed to be older than the geoglyphs the Nazca Lines are famous for.
"Nazca geoglyphs are being affected by the expansion of urban areas. We want to preserve them by sharing their importance with local people," said Yamagata university professor Masato Sakai, whose team has now found 41 geoglyphs in Nazca since 2004.
The largest of the 24 new geoglyphs is just over 65 feet long. Of the hundreds of previously identified geoglyphs in Nazca, the largest measures over 1,000 feet.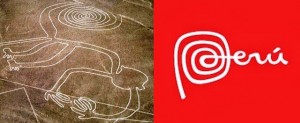 The Nazca Lines were created between 400 B.C. and 600 A.D. by the Nazca culture. The geoglyphs were first noticed by pilots flying over the region in the 1930s. The more famous images include the hummingbird, monkey and spider. The tail of the Nazca Line image of the monkey inspired the Peru logo for Peru's tourism board PromPeru.
A UNESCO World Heritage Site and Peru's sixth most-visited tourist destination, the Nazca Lines attracted over 160,000 tourists in 2013. Visitors view the images from small planes flying over the 170 square-mile region where the geoglyphs were carved.
Sources