Lima, Peru — Peru's Foreign Minister and Ambassador to the United States resigned this week following a controversial trip to the U.S. by President Dina Boluarte.
Boluarte traveled to Washington, D.C. for the Summit of Leaders of the Alliance for Economic Prosperity in the Americas (APEP), held on November 3. It was announced ahead of time that the president would hold a bilateral talk with her U.S. counterpart Joe Biden while attending the summit, a meeting which never materialized.
Instead Boluarte spoke briefly with Biden on the sidelines of the summit, but did not meet with the U.S. president in a formal, bilateral setting as had her counterparts in the Dominican Republic and Chile.
Boluarte also received backlash at home for her comments during the summit in which she said, "Peru is a country that right now is calm and peaceful," following the ouster of former President Pedro Castillo on December 7, 2022. Critics pointed out that crime and violence in Lima and other parts of the country still persist.
Following the diplomatic blunder, both Foreign Minister Ana Cecilia Gervasi and Peruvian Ambassador to the U.S. Gustavo Meza-Cuadra submitted their resignations on Monday.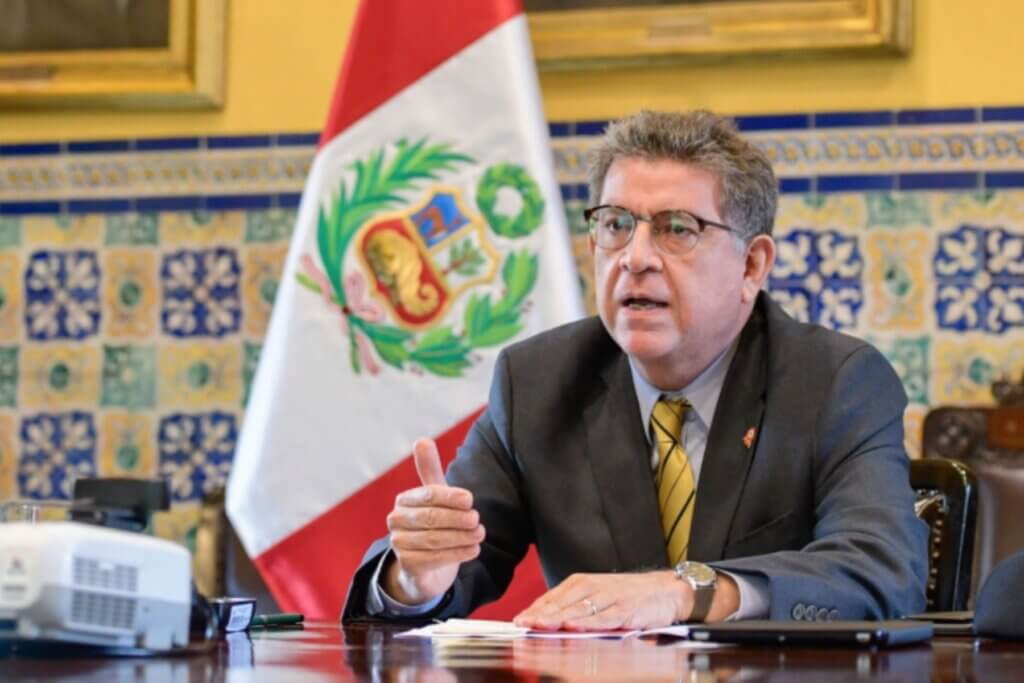 In his resignation letter, Meza-Cuadra lamented "the situation that has arisen in Peru regarding the meeting."
"Considering that the embassy under my charge has been responsible for the preparation of the president's visit, I hereby submit my resignation," he wrote.
In her resignation letter, Gervasi made no reference to Boluarte's trip and only expressed gratitude for the time she had served.
"After the coup perpetrated on December 7, 2022, the challenges were enormous and consumed a significant portion of the efforts of the Foreign Ministry to safeguard Peru's image abroad," wrote the former minister. "There were complex moments that we have overcome, so today Peru is a respected country fully integrated into the international context."
On November 7, the Peruvian government appointed the conservative academic Javier González-Olaechea as the new Foreign Minister. González-Olaechea has over 20 years of experience as a senior official at the United Nations.
A replacement for the Peruvian ambassador in the United States has yet to be appointed.