Former Peruvian President Alejandro Toledo, accused of receiving USD $35 million in bribes from the Brazilian company Odebrecht, arrived in Peru on Sunday after being extradited by the United States. He is being held in jail to serve 18 months of pretrial detention.
Toledo was confined in the Barbadillo prison, located in the Ate's district, in Lima.
The president, who ruled Peru between 2001 and 2006, tried several times to stop his extradition to his country.
However, on Wednesday, California Judge Thomas Hixson denied his request to stay in North America and ordered him to surrender to the U.S. Marshals Service, a federal agency that specializes in tracking fugitives.
According to the judge's decision, Toledo will be placed in a San Mateo County jail while he awaits extradition.
"I ask the Peruvian justice not to kill me in jail, let me fight my case. I have never received a single ill-gotten dollar," Toledo told the EFE news agency this morning.
According to Peru21, two officers from Interpol Peru traveled to California to receive Alejandro Toledo, before transferring him by plane to Peru where he will face trial for corruption.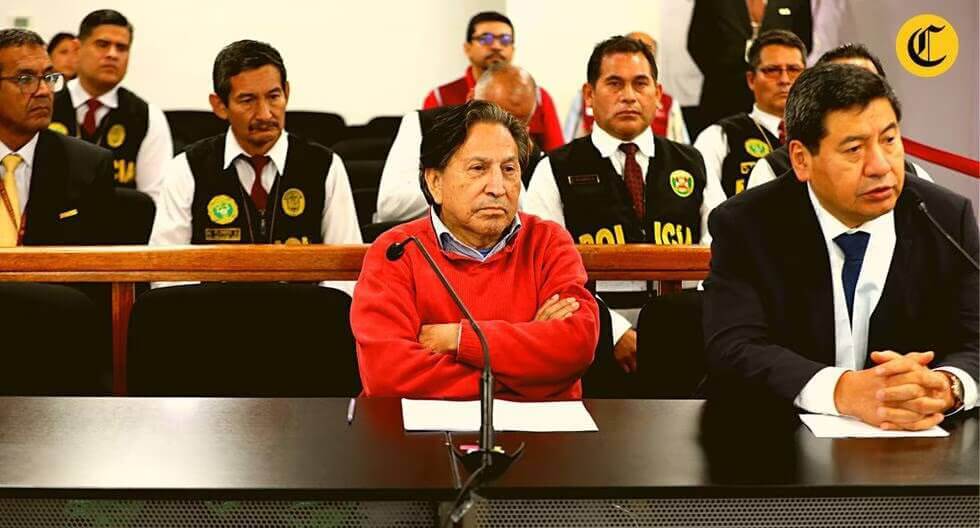 Toledo fled Peru after refusing to serve 18 months of pretrial detention ordered by a judge.
The former president has been under house arrest in California since 2019, after an extradition request was sent to the United States in May 2018.
Toledo has been accused of receiving bribes of up to USD $35 million from the Brazilian construction company, Odebrecht, and spending it on lavish real estate purchases.
However, the politician has denied the accusations and has always pointed out that he is a victim of political persecution.
The Odebrecht scandal has engulfed the entire Latin American region, as well as countries further afield in Africa and Europe.
Prosecutors around Latin America and the United States have discovered illegal dealings up to the highest levels of power in up to 16 countries. Odebrecht bribes have oiled presidential campaigns and bolstered careers in exchange for construction contracts in the affected countries.
In Peru, Alejandro Toledo is not the only one under investigation. Former president Ollanta Humala and opposition leader Keiko Fujimori, daughter of disgraced former president Alberto Fujimori, are also under investigation.