Lima, Peru — After months of relative calm following mass protests in Peru over the ouster of President Pedro Castillo in December, citizens and social activists in the southern Puno region participated in a 24-hour strike on Tuesday as part of a reinitiation of protests against the administration of Castillo's successor, Dina Boluarte.
On the morning of May 30, towns from different provinces in Puno, a region inhabited by mainly Indigenous peoples of Peru, woke up to blocked roads and protesters.
According to a report released by the Ministry of the Interior, there were 12 roads blocked in northern, central and southern districts of this region. In the southern city of Ilave, Aymara citizens blocked the Ilave international bridge, which links Peru to Bolivia.
Félix Suasaca, the president of the Unified Front of the Puno Basins, one of the unions that participated in the protest, told Exitosa on May 30 that the strike is due to the fact that there is still no justice for the people who died during the protests against the current government.
According to figures from the Ombudsman's Office, 22 people have died in clashes in the Puno region since December 7, 2022, after Boluarte assumed power.
Demonstrations across the country have left at least 67 dead, 49 of them civilians in clashes with police.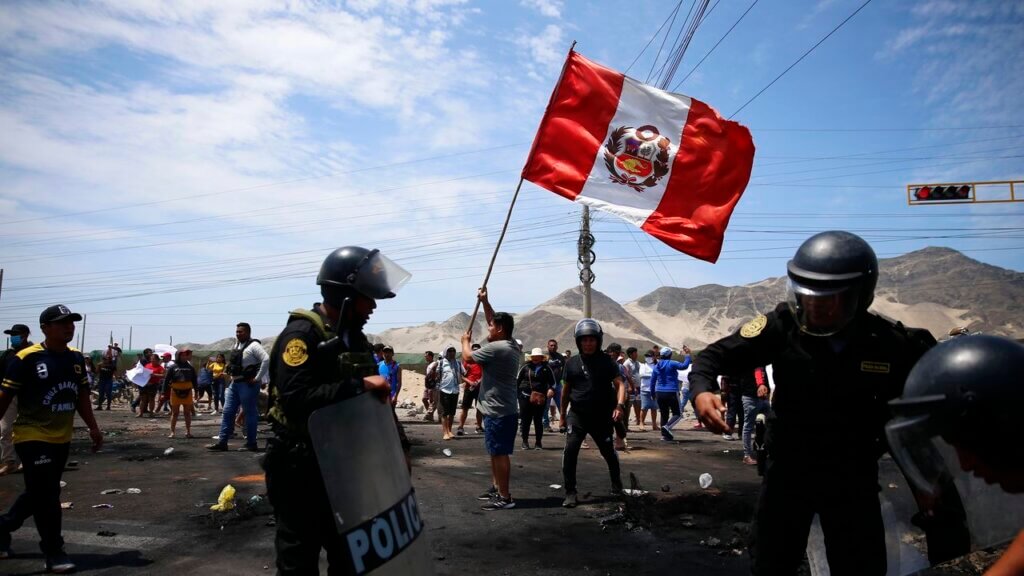 Following Castillo's ouster, Puno, a region that is sympathetic to the jailed former president, had been the scene of violent anti-government protests and strong police repression. However, the protests had lost strength in the last several months.
This reinitiation of protests could be part of a wider effort to build momentum for a change in Peru's leadership.
Susaca, the union president, said that the objective of the strike on May 30 was to force the resignation of the president, to shutdown Congress and to call for a constituent assembly.
However, the newspaper El Comercio reported that the strike was not complied with on a massive scale and didn't result in a complete shutdown of Puno.
According to statements by the protesters, on June 19 they will participate in another 48-hour strike and on July 19 they plan to make another trip to Lima to protest against the government and demand the resignation of the president.