Lima, Peru — Almost immediately after former President Pedro Castillo was ousted from power and jailed for his failed attempt to dissolve Congress and rule by decree on December 7, Castillo's supporters in Peru's rural south took to the streets to protest. 
Nearly two months on, protests have expanded nationwide, leaving over 60 people dead, main transportation arteries and copper mines paralyzed, and buildings near Lima's political center of power burned to the ground.
The protesters, an amalgamation of social and political organizations, indigenous communities, labor unions and members of Peru's peasant class, have made a few clear demands:
The resignation of President Dina Boluarte, who was Castillo's vice president before assuming the role of head of state after his departure, and a call for new elections.
The dissolution of Congress, which historically has had dismal approval ratings from Peru's electorate.
A new constitutional assembly to replace Peru's current Constitution, which was established in 1993 under jailed authoritarian President Alberto Fujimori.
Peru Reports spoke with one of the protest leaders, Assistant General Secretary of the General Confederation of Workers of Peru (CGTP) Gustavo Minaya, to better understand the protesters' demands and the political, social and economic factors driving them.
Political dissatisfaction
Despite President Boluarte being a member of Castillo's administration (Castillo was an activist and school teacher from Peru's rural Andean highlands before taking office), protesters have called for her ouster, claiming she's sold out to Peru's ruling political class.
"Boluarte has betrayed her commitments, the party for which she was elected and the objectives sought," said Minaya.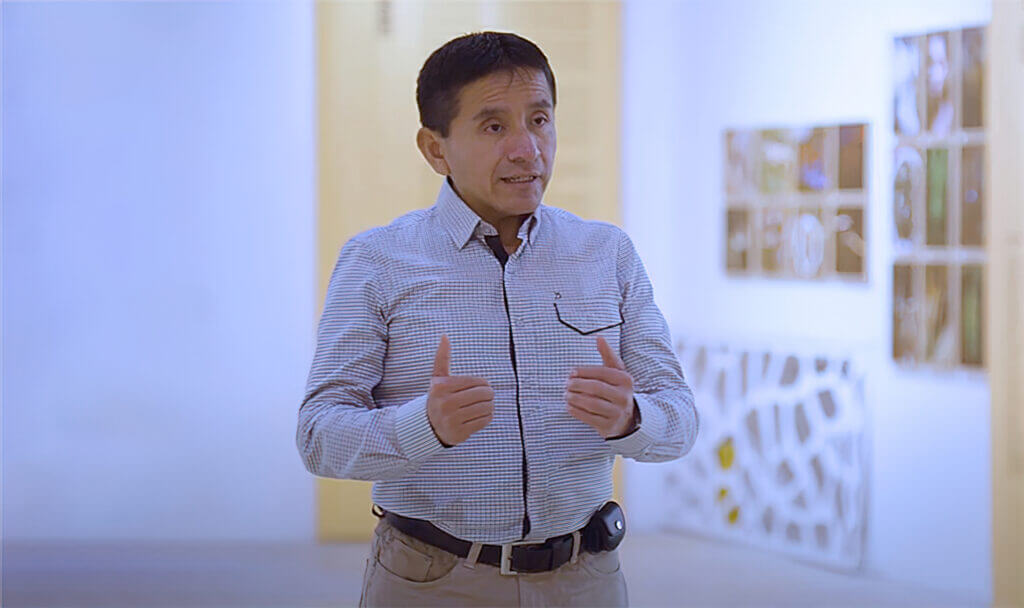 "Boluarte and the current Congressional President José Williams represent the interests of right-wing and far-right economic groups, which at this moment have taken over the government despite losing the 2021 elections," he added.
In the latest poll from IPSOS, the country's most well regarded pollster, 71% of Peruvians reject Boluarte's handling of the government.
Others in the cabinet didn't fare much better. According to the same pollster, Prime Minister Alberto Otárola received just a 20% approval rating, while 61% or Peruvians disapprove of his management.
Congress too is viewed with disdain from the electorate. Congress' approval rating sits at a measly 14%, while 62% of Peruvians disapprove of Congressional President José Williams.
Boluarte has stopped short of resigning, but has asked Congress to speed up elections by two years to 2024 — an act that has not appeased protesters.
"I will leave when you, congressmen, have voted. From the executive branch we have called the general elections. Nobody wants to stay in power, I have no intention of staying as president," she said.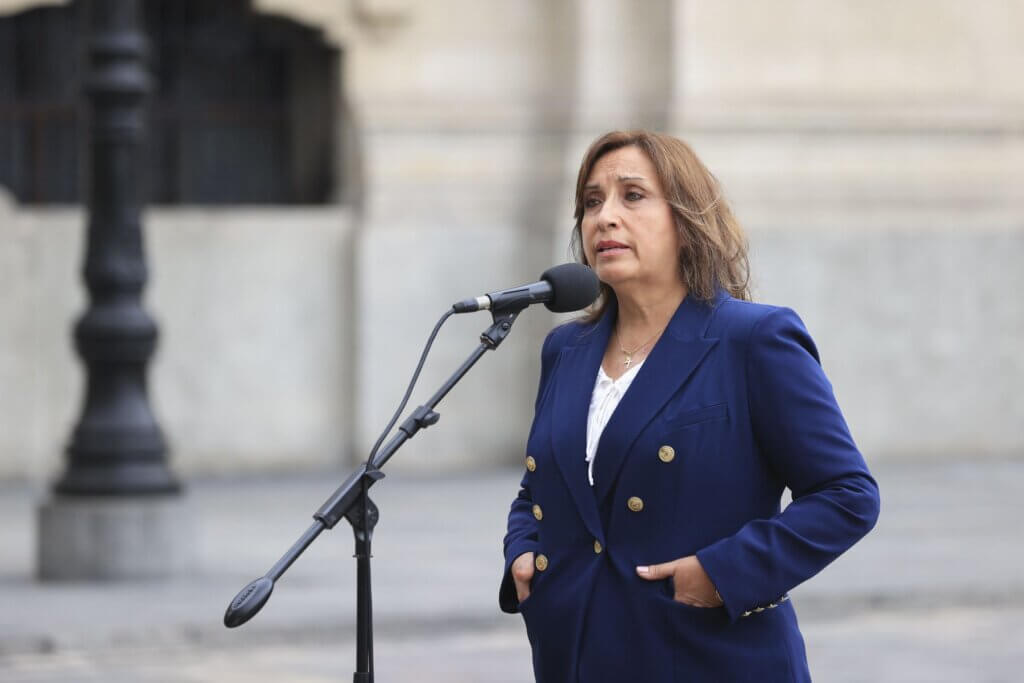 Peru's legislative and executive branches have a long history of political squabbling, which has contributed to high disapproval ratings, and according to Princeton PhD candidate Will Freeman, a dysfunctional democracy.
In an op-ed for Foreign Affairs, Freeman writes that Peru's system of checks and balances has been weaponized. "It is too easy for Congress to impeach the president and for the president to shut down Congress. Until reforms prevent the president and Congress from abusing their powers to rein in each other, Peru will continue to spiral," wrote Feeman.
As Peru's politicians bicker, meanwhile, the plight of ordinary Peruvians balloons.
Root causes of government dissatisfaction
The protests have highlighted what The New York Times has called a "referendum on democracy" in the country.
Protesters are angry over the widening gap between rich and poor and what some see as a Constitution that was established to benefit the country's elite.
With 25.9% of Peruvians living in a state of poverty according to the National Institute of Statistics and Informatics (INEI), just 21% of citizens are satisfied with the state of democracy, according to a study by USAID and Vanderbilt University.
For Minaya, the union leader, the country's current Constitution, ratified during the administration of jailed authoritarian leader Alberto Fujimori, codifies Peru's inequality.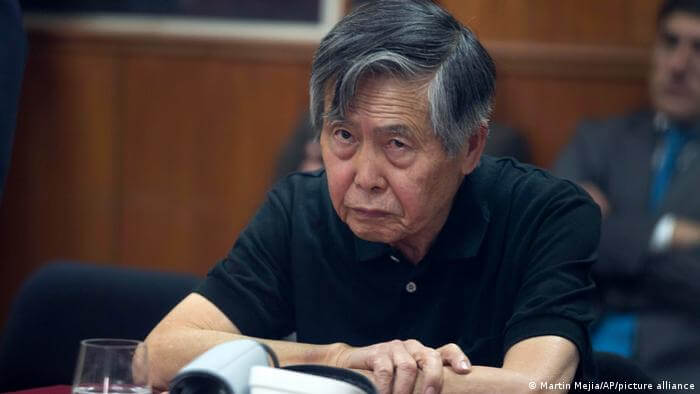 The current Constitution "must be changed because it does not respect or include the fundamental rights that are recognized in international treaties," said Minaya.
He said a new Constitution should include basic rights such as, "the right to work, to negotiate the sovereignty of our country or change the economic rules that only benefit a sector of entrepreneurs."
He's also calling for more rights for Peru's labor force. "Here a worker can be fired with a simple letter and to get his reinstatement due to unfair dismissal, years must pass, "added Minaya.
While Minaya's union hasn't outlined any formal demands for a new Constitution, and he said the union isn't "imposing anything," he did say that the "citizens must finally decide if they really want a new social contract."
"We will explain the reasons widely in due course," he added.
For her part, President Boluarte has said — without providing evidence — that the protests have been "incited by radical groups that have a political and economic agenda based on drug trafficking, illegal mining, and smuggling."
Jim Glade contributed to this article.